The M Machine released a follow-up to last year's 'Metropolis Pt. I' suitably titled 'Metropolis Pt. II'.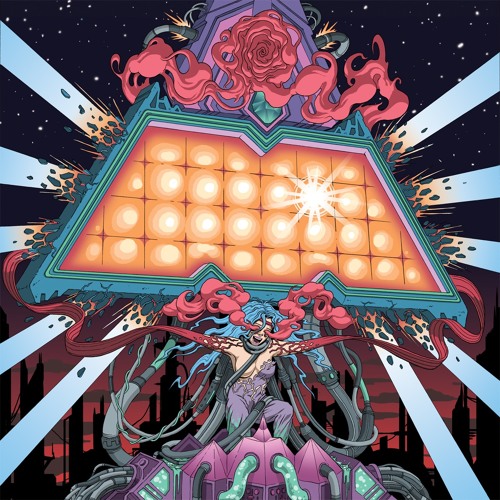 The release details:
Duration: 35m39s
Label:
OWSLA
Track Count: 6
Band Bio (thx wikipedia):
The M Machine

is an electronic music group from

San Francisco

, formed in 2011 by Ben Swardlick, Eric Luttrell and Andy Coenen. They released their first EP

Metropolis Pt. I

on

Skrillex

's label

OWSLA

.

[1]

The group primarily produces with

Logic Pro

.

[2]

One of the distinctive features of their live show is a giant letter "M" formed out of LED panels which are synced to the music
Review: The release relies heavily on synth and long-lasting rhythmic beats and has a light feel to it and wobbles are pretty much absent, but what I like best about it is the female vocal sounds which range from old-time Zooey Deschanel-esque sound on 'Moon Song' to a bit modern rock-ish as is displayed in 'Tiny Anthem'. It's vague but it's there. I loaded up this album as I was checking this week's new releases and at first I was thinking I wasn't going to like it, but the first track "The Palace" (play below) quickly turned into something I truly enjoyed.
Boil It Down Sarge.: The release is short and sweet. It's light, and has a consistent theme throughout. I listened to it once, and will load it up again for sure. Could be good background for a home date, or small party.
Sarge's Pick of Litter: Track 1 'The Palace'
The album set: